_________________________________________________________________________________________________________
Keep your stang car show ready with
a Mustang car cover from
_______________________________________________________________________

2019 SCHEDULE
Email Us Your Event Flyer and We Will Post It Here Free!
(Not Responsible For Broken Links)
CLEAN 'EM, CRANK 'EM
&
CRUISE 'EM
April 6 Car Show. Cameron, Tx.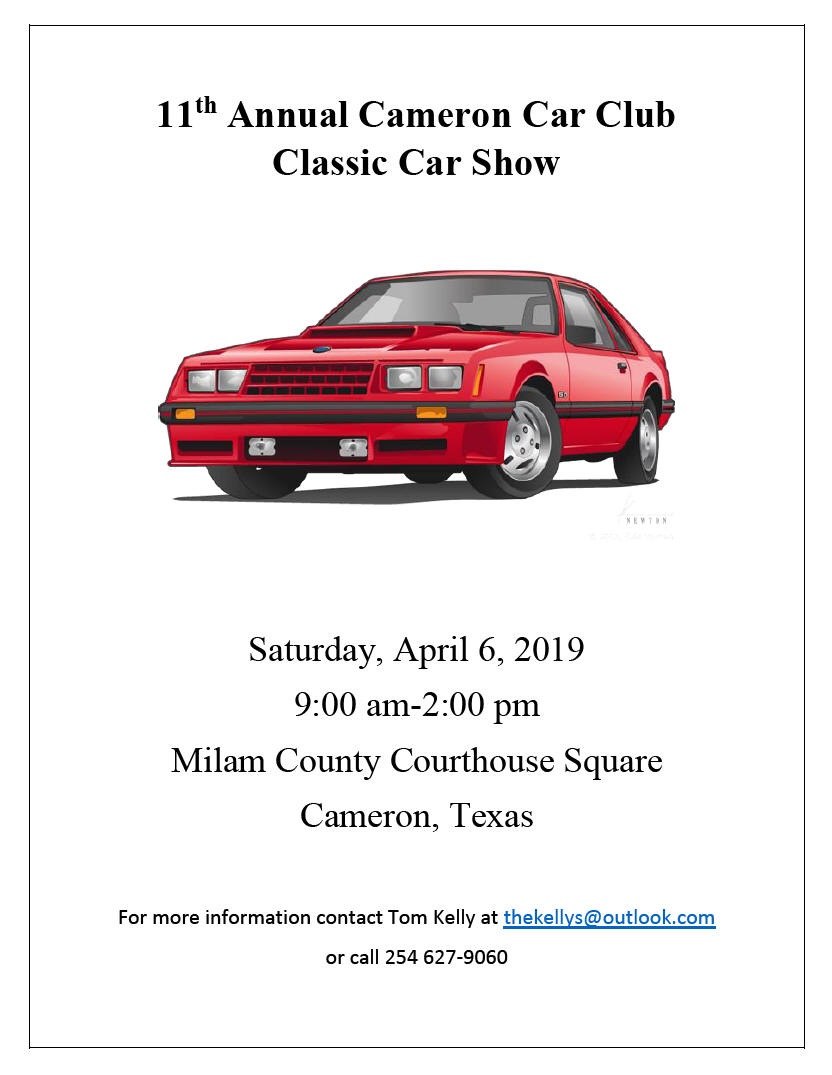 April 13 Bayshore Fine Rides 31st Annual Fine Rides Show! Baytown, Tx.
*SPONSORED BY PENNZOIL*
Pre-Registration $25 Until March 29th. $30 Day of Show.
FREE T-SHIRT & $20 AMAZON GIFT CARD & OTHER
GOODIES TO FIRST 100 ENTRIES. PLUS DOOR PRIZES
ALL DAY LONG!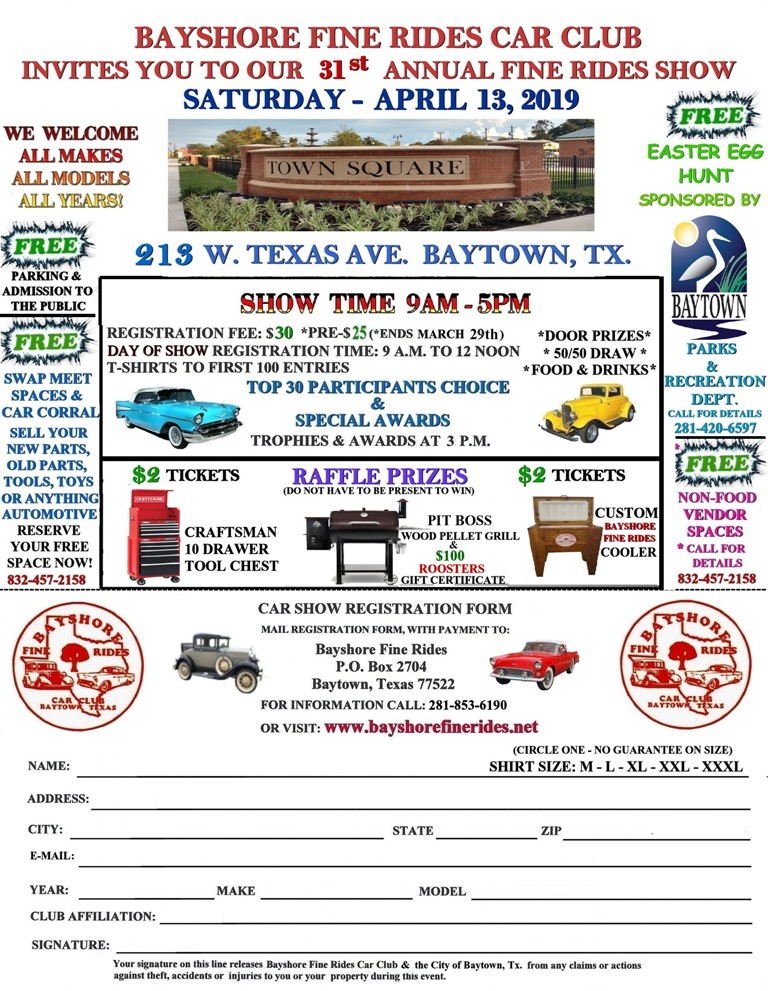 May 4th Car Show. Liberty, Tx.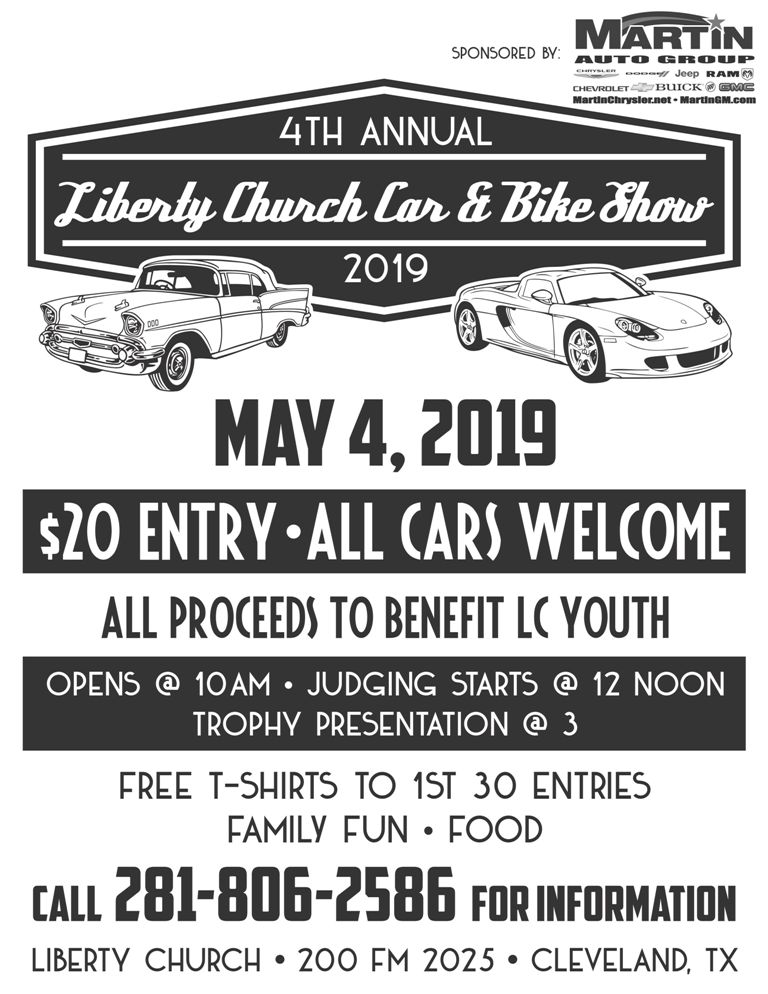 May 16th Car Show. Channelview, Tx.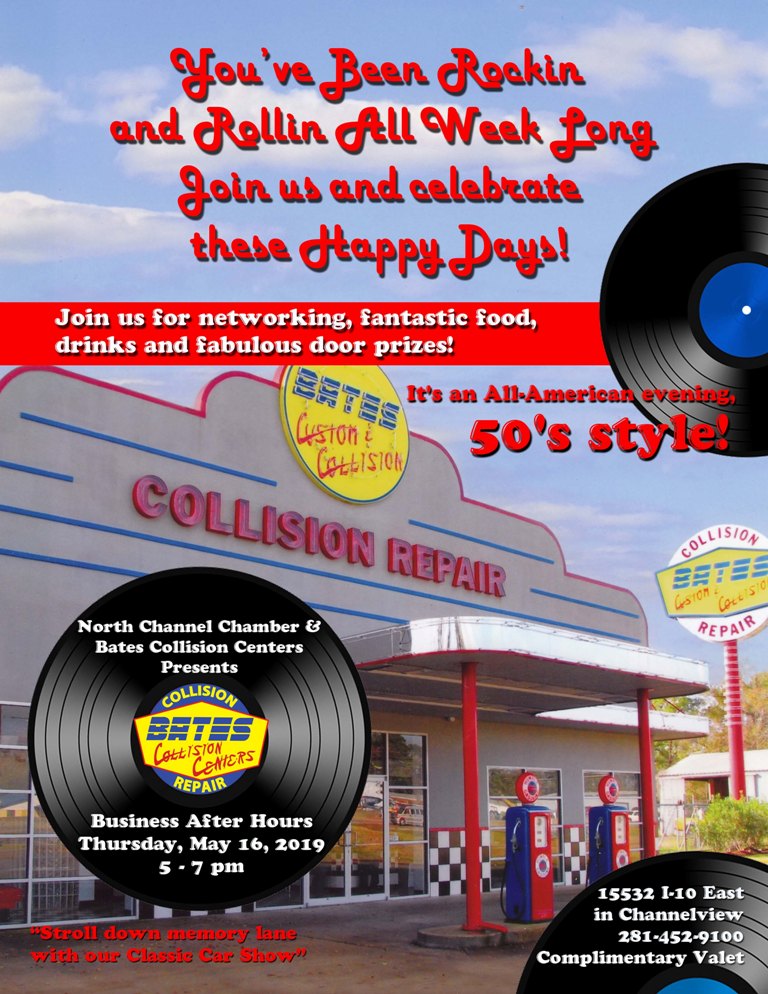 Sept. 5 Car Show. Baytown, Tx.